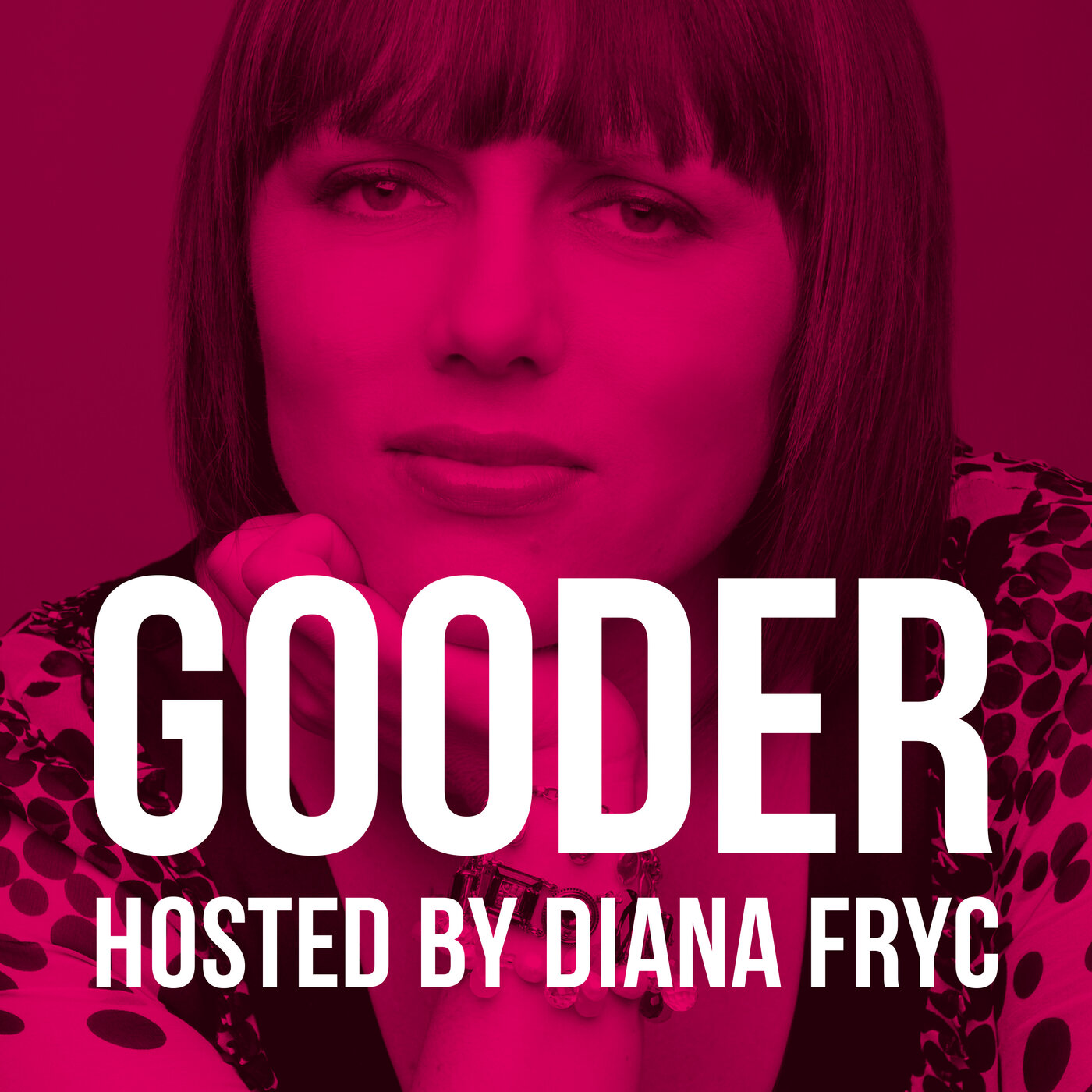 "Supplements are regulated heavily, more so than food, and more so than like meat." – Zelda Beckford
This week on the Gooder Podcast, I had the pleasure of talking with Zelda Beckford, the Vice President of Quality of New Chapter, Inc., a subsidiary of Procter & Gamble Personal Health Care. We chat about Zelda's journey from Herbalife to Beachbody, to Goop - and now - New Chapter! She sees herself as an influencer in education, leadership and company culture. Along the way, we discuss how being a child of immigrants influences her perspective on opportunity and commitment. We tackle everything from innovation, sustainability and quality control - to women leadership.
In this episode we learn:
- About the history and story of New Chapter.
- Zelda's story growing up a first-generation American and how that influences her leadership.
- The changing landscape of quality control, regulation, and compliance within the supplement category.
- Zelda's transition from the Director of Quality & Compliance role with Goop to VP of New Chapter and how her leadership experiences have helped to her nurture the work environment in both companies.
- How the pandemic has impacted the supplements category and the challenges and opportunities that came along with it.
- Why internal cross-functional team education is the key to her success.
- Trends in dietary supplements and the supplement industry.
About Zelda Beckford:
Zelda Beckford is the Vice President of Quality at New Chapter, Inc., a subsidiary of Procter & Gamble Personal Health Care, located in Brattleboro, Vermont. Zelda received her B.A. from Loyola Marymount University, Los Angeles, CA, and her M.B.A. from Webster University, Saint Louis, MO. She has almost 20 years of experience in Operations, Supply Chain, Process Improvement, Quality Assurance, Quality Control, Manufacturing, Product Lifecycle Management, Business Intelligence, Warehousing, Technical Support, and IT Systems Design.
Zelda spent the first 10 years of her career progressively gaining vast QA, QC and Regulatory Compliance knowledge on a global scale for the health & wellness conglomerate, Herbalife Nutrition™. Zelda then moved on to Beachbody®, the creator of household home fitness & nutrition brands, such as Shakeology®, P90X®, 21Day Fix® and Insanity®. During her 6 years with Beachbody®, Zelda held several Quality positions and was ultimately promoted to Operations Manager, focusing on Process Improvement.  
Zelda's next endeavor led her to take on the Director of Quality & Compliance role with Goop, Inc in Santa Monica, California. During her almost 3 years with Goop, Zelda managed a robust team to provide regulatory oversight of global activities for 8 business verticals; Beauty & Wellness, Fashion, Merchandising, Home, Brand Partnerships & Advertising, E-Commerce, Edit & Content. Zelda established Goop's Quality Department from the ground up; she created the groundwork and executed Total Quality Management principles, approved development and release of new products, standardized processes, facilitated training and development of new quality & compliance applications.
In November 2020, during the Covid-19 pandemic, Zelda relocated from California to accept the Vice President of Quality role with New Chapter, Inc. Safeguarding quality standards is of the utmost importance when handling consumer packaged goods, and Zelda ensures compliance and standards are met at the highest levels. For almost 20 years, Zelda has applied her deep passion for Quality, broad understanding of the manufacturing process and collaborative management style to the growth and prosperity of each organization with which she has been employed. She has a strong track record implementing systems and process improvements in each of her prior companies.
Among her various professional positions, Zelda is also a published author; sharing her take on Artificial Intelligence Technology. You can find the article here: https://securitytoday.com/articles/2017/07/24/safe-and-secure-a-look-into-artificial-intelligence-technology.aspx. Zelda is dedicated to continuous learning and welcomes new challenges in her personal and professional life. Zelda values diversity & inclusion, steaming from her own background growing up a first generation American, born to parents from Honduras, Central America. She encourages clear communication and diverse points of view, as a path to building healthy culture, enlightened values, ideas, and opinions. Zelda currently resides in Amherst, MA. She can be contacted at zbeckford310@gmail.com.
Guests Social Media Links:
LinkedIn: https://www.linkedin.com/in/zeldab310/
Twitter: https://twitter.com/zweezie310
Email: zbeckford310@gmail.com
Website: https://www.newchapter.com/
Show Resources:
The Procter & Gamble Company is an American multinational consumer goods corporation headquartered in Cincinnati, Ohio, founded in 1837 by William Procter and James Gamble. 
Goop is a wellness and lifestyle brand and company founded by actress Gwyneth Paltrow. Launched in September 2008, Goop started out as a weekly e-mail newsletter providing new age advice, such as "police your thoughts" and "eliminate white foods", and the slogan "Nourish the Inner Aspect."
LMU Founded in 1911, LMU is a top-ranked university rooted in the Jesuit and Marymount traditions. We are committed to fostering a diverse academic community rich in opportunity for intellectual engagement and real-world experience. 
Herbalife Nutrition is a global multi-level marketing corporation that develops and sells dietary supplements. The company was founded by Mark Hughes in 1980, and it employs an estimated 8,900 people worldwide.
The Beachbody Company is a privately-held American fitness and media company based in Santa Monica, California. It operates the brands Beachbody On Demand, Team Beachbody and Open fit.
Zoom is a video telephony proprietary software program developed by Zoom Video Communications. The free plan provides a video chatting service that allows up to 100 concurrent participants, with a 40-minute time restriction. Users have the option to upgrade by subscribing to a paid plan.
The United States Food and Drug Administration is a federal agency of the Department of Health and Human Services. The FDA is responsible for protecting the public health by ensuring the safety, efficacy, security of human and veterinary drugs and biological products. 
Blueland creates everyday eco-friendly cleaning products to save you money and space, without any plastic waste.
Gucci is a luxury fashion house based in Florence, Italy. Its product lines include handbags, ready-to-wear, footwear, and accessories, makeup, fragrances, and home decoration. Gucci was founded in 1921 by Guccio Gucci in Florence, Tuscany..
The North Face is an American outdoor recreation products company. The North Face produces outdoor clothing, footwear, and related equipment. Founded in 1968 to supply climbers, the company's logo draws inspiration from Half Dome, in Yosemite National Park.
Episode Sponsor - Retail Voodoo:
A creative marketing firm specializing in growing, fixing and reinventing brands in the food, beverage, wellness and fitness industry. If your natural brand is in need of positioning, package design or marketing activation, we're here to help. You can find more information at www.retail-voodoo.com