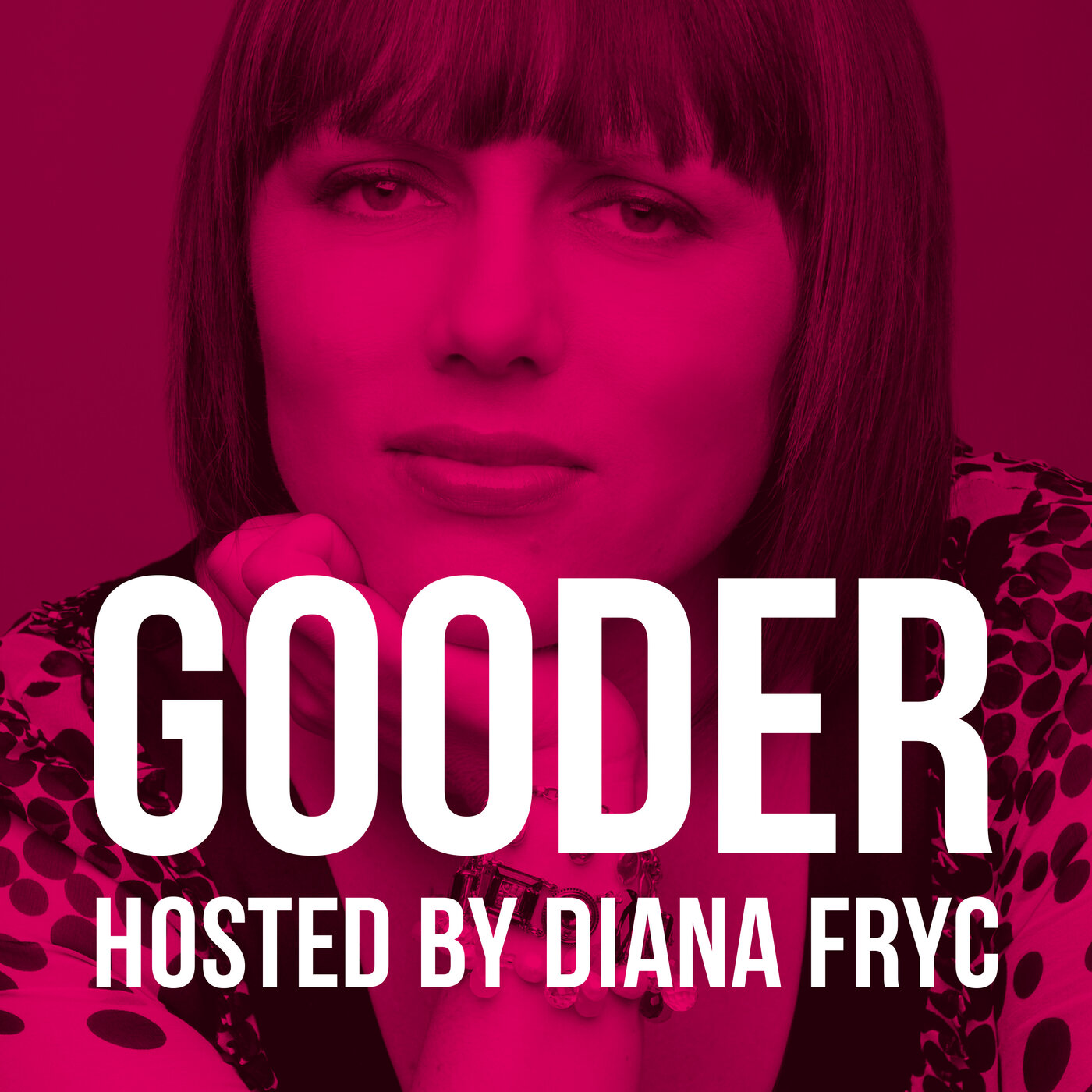 After spending 20 years working in the food, beverage & wellness industry I've created this podcast to introduce you to the powerhouse women who have found success on every level. My goal is to give you direct access to their insights and expertise in order to help you make your business "Gooder".
Episodes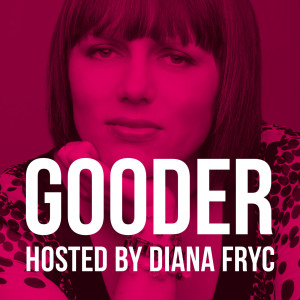 Tuesday Jun 22, 2021
Tuesday Jun 22, 2021
"All ice cream pints in the US and worldwide are not recyclable." – Kailey Donewald
This week on the Gooder Podcast, I had the pleasure of talking with Kailey Donewald, the founder and CEO of Sacred Serve – a plant-powered functional gelato and pioneer in 100% compostable ice cream packaging. We discuss her personal health history's impact on the creation of Sacred Serve and the exciting future for the brand and category. We also learn about Kailey's influence in spreading awareness of diet and disease and how a trip to Indonesia became the awakening for a healthier life. Along the way, we hear the amazing journey of a passionate leader who promotes the mission of changing the landscape of functional foods. We tackle everything from nutrition to sustainability - to Kailey's personal commitment to food education in public schools.
In this episode we learn:
- About the history and inspiration of Sacred Serve.
- How and when Kailey identified the connection between diet and disease and the trip that literally changed her life.
- How she used her healing journey through nutrition and healthy lifestyle to create her brand.
- Trends in functional foods. (Especially frozen treats!)
- Sacred Serve's transition from non-compostable packaging to becoming the first ice-cream brand that uses 100% plastic free and compostable ice cream cartons.
- The technology behind compostable packaging in the frozen aisle.
- Why Kailey believes brands are resistant and hesitant to use compostable packaging. 
- Why Kailey makes a priority to participate in food and meal-prep education programs in one of Chicago's public schools.

About Kailey Donewald:
I've spent the last 10 years traveling the world over in search of Mother Nature's most potent cures to modern-day ailments. Living in places like India and Indonesia, studying under leading practitioners in the fields of yoga, meditation, Eastern medicine, and alternative therapies has taught me a lot. I discovered firsthand the power connection between diet and disease, having healed myself of several chronic conditions through a nutrient-dense, plant-based diet alone. With this profound understand of the body and its innate ability to heal itself, I now want to share and serve the power of Mother Nature's most sacred elements with you.
Guests Social Media Links:
LinkedIn: https://www.linkedin.com/in/kaileydonewald/
Instagram: @sacredserve 
Facebook: @sacredserve  
Email: kailey@sacredserve.com
Website: https://www.sacredserve.com/ 
Show Resources:
Fast-moving consumer goods, also known as consumer packaged goods, are products that are sold quickly and at a relatively low cost. Examples include non-durable household goods such as packaged foods, beverages, toiletries, candies, cosmetics, over-the-counter drugs, dry goods, and other consumables.
Whole Foods Market, Inc. is an American multinational supermarket chain headquartered in Austin, Texas, which sells products free from hydrogenated fats and artificial colors, flavors, and preservatives. A USDA Certified Organic grocer in the United States, the chain is popularly known for its organic selections.
The Clean Label Project award program is based on food and consumer product safety issues that consumers are increasingly caring about-heavy metals, pesticide residues, and plasticizers, other chemicals of concern, and truth in labeling. All programs require unannounced retail product sampling and testing.  
PCC Community Markets is a Seattle's community-owned food market since 1953 with 15 certified organic stores.
Beecher's Handmade Cheese is an artisan cheese maker and retail shop with locations in the Pike Place Market, Seattle, Washington and New York City's Flatiron District. 
Moon Juice: "Plant sourced alchemy to nourish and elevate body, beauty and consciousness."
Costco Wholesale Corporation is an American multinational corporation which operates a chain of membership-only big-box retail stores. As of 2020, Costco was the fifth largest retailer in the world and the world's largest retailer of choice and prime beef, organic foods, rotisserie chicken, and wine as of 2016.
Natural Products Expo, the world's largest natural, organic and healthy products event, brings together an inspired community of industry members and exhibiting companies.
Episode Sponsor - Retail Voodoo:
A creative marketing firm specializing in growing, fixing and reinventing brands in the food, beverage, wellness and fitness industry. If your natural brand is in need of positioning, package design or marketing activation, we're here to help. You can find more information at www.retail-voodoo.com