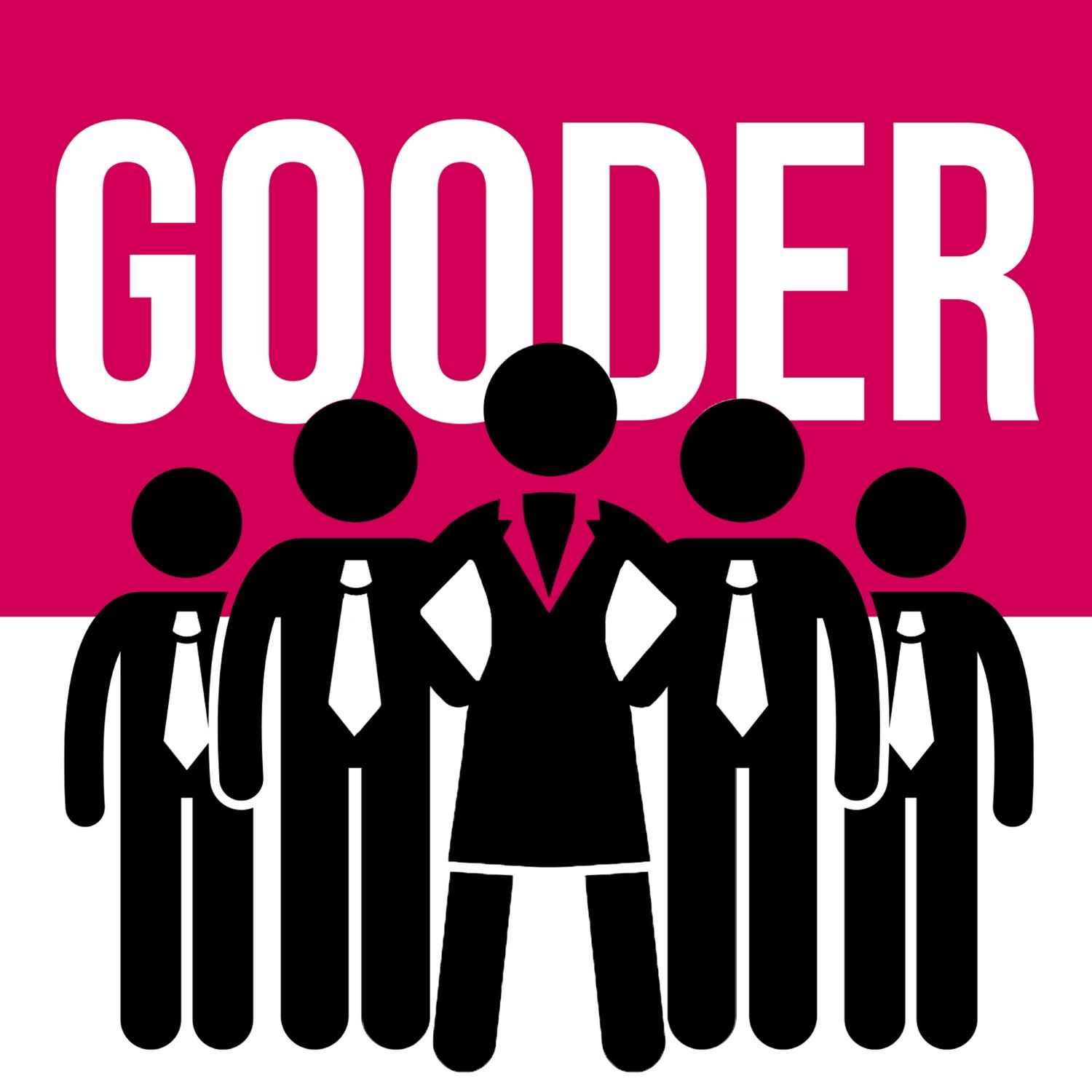 The world of food and beverage is filled with darling passion brands. They're fun, nimble and innovative. It's no wonder that so many people want to work for them. Sometimes the expertise, working in a Big Brand, can cloud the objectivity of an incoming employee and overly-excite the leadership of these smaller brands. So, just how can you best avoid a bad fit and create powerful transitions?
In this episode Jane shares advice on how to best prepare for these changes and opportunities, leaning on her own experience of transitioning from running billion-dollar brand families to becoming CEO of beloved naturals brand.
If you're a founder/owner/leader of a smaller brand - you will learn:
How to honestly assess your brand's leadership needs
Strategic hiring tips to help manage your and your new team members expectations during transition and growth
How hiring for key strategic roles for your company, is a lot like dating
If you're considering taking on a leadership role at a smaller brand - you will learn:
How your experience can be a liability as much as an asset
That compassion and empathy are valuable tools for successful growth and transition
How to evaluate your own potential for learning and flexibility in order to become a powerful resource for your new business partner
About Jane Miller:
Jane Miller is the founder of a career advice website, Janeknows.com, and the author of Sleep Your Way to the Top (and other myths about business success). Jane is a food industry executive with experience ranging from start-ups to Fortune 500 companies. Currently the CEO of Lily's Sweets, she has previously held several CEO positions in the natural products industry, including Charter Baking Company (Rudi's Organic Bakery)
Prior to Charter, Jane had twenty-five years of experience in large consumer product companies. She was part of an executive team that brought Hostess out of bankruptcy. She worked for HJHeinz as the Chief Growth Officer and then the President of the UK & Ireland Division. She ran the Western division of Bestfoods Baking (now Bimbo Bakeries). The first fourteen years of her career were at PepsiCo, where she rose to be the President of the Central division of Frito-Lay.
Jane serves as a board member at the University of Colorado's Leeds Business School, Watson Institute and Eldorado Springs Artesian Water.  Jane is passionate about mentoring the next generation of leaders. She has a Russian Studies degree from Knox College in Galesburg (Pivotal to her landing her first job at Frito-Lay - I hope we have time to cover that...), IL and an MBA from Southern Methodist University in Dallas, TX. She lives in Boulder, CO with her dog, Bella, and three horses (Gracie, Prince, and Lucky).
Facebook: http://www.facebook.com/janeknowsbusiness
Twitter: https://twitter.com/jane_knows
Email: jane@janeknows.com
Show Resources:
Lily's Sweets - Lily's Sweets creates no sugar added chocolate for baking and snacking. Founded on the principles of better-for-you foods, and imagined by someone who wasn't willing to sacrifice her favorite treat that is non-GMO and gluten-free ingredients harvested through Fair Trade practices, and ensure every product is botanically sweetened—meaning no refined or processed sugars. - Yum!
Jane Knows - Jane Knows was born out of the idea that the business world can be difficult to navigate and the choices can seem insurmountable. To be blunter, it can really suck. Politics, unwritten rules, mean people—it is all out there. But that is just the external stuff. What happens when you do things to sabotage yourself? Self-sabotage happens a lot and many times you don't even know you are doing it…until it is too late! So after thirty years in business, making lots of mistakes and then rebounding, I decided it was time to help the next generation of leaders avoid the School of Hard Knocks. Let's face it: life throws obstacles at us all the time, shouldn't there be a way to know how to deal with the obstacles based on someone else's experience?
Sleep Your Way to the Top - Jane's story of a small-town Illinois girl who made it to the top is a sassy, substantial read, headlined with myths (Size Doesn't Matter/You Can Sleep Your Way to the Top); punctuated by devilish text boxes ("let's walk out now and get drunk on morning martinis"); and containing end of chapter Mirror Mirrors to help 20-somethings (ANYONE) on their way to their individual tops. Sleep Your Way to the Top is the go-to guide for grads, pre-grads and new execs, showing us where it's easy to get tripped up, who might trick us and how to make it past the pitfalls on our way to the corner office.
Who Moved My Cheese - A timeless business classic, Who Moved My Cheese? uses a simple parable to reveal profound truths about dealing with change so that you can enjoy less stress and more success in your work and in your life.
Episode Sponsor - Retail Voodoo:
A creative marketing firm specializing in growing, fixing, and reinventing brands in the food, beverage, wellness, and fitness industry. If your naturals brand is in need of positioning, package design, or marketing activation, we're here to help. You can find more information at www.retail-voodoo.com
Show notes
Jane talks a little bit about herself and how she came to be where she is now [4:14]
Jane talks of her journey of starting her own business Lily's Sweets [6:10]
Jane talks about why you should have ethics in relation to business [6:37]
Jane talks about where her altruism and desire for contribution comes from [7:31]
Jane talks about why you should have a mentor not only in your business life, but also in your
personal life [8:15]
Jane talks about horrible bosses and how they influence your mental wellness and your self esteem
and how you view the company [8:47]
Jane talks about how to deal with situation where you have a horrible boss [8:58]
Diana encourages people that they are not in bad situations alone and that people should read
Jane's book [10:11]
Jane talks about her book and how she came to write it [11:42]
Jane explains why and how people transition from a big company to start their own businesses
[16:07]
Jane talks about why you as an entrepreneur should also have trained or skilled expertise in your
business [18:00]
Jane talks about the risk of quitting your job before your business starts to scale up [19:39]
Jane talks about why you should not treat your small business the same as the big company that you
came from because they are very different [20:02]
Jane talks about the gaps that people don't always see when transitioning for big company to small
business [21:36]
Jane talks about ego and why you should not have ego while running a business [22:34]
Jane talks about the benefit of working together as a team in a business [22:50]
Jane talks about the technical, the tactical, and the emotional component in a business and how
they connect [23:10]
Jane talks about how people should deal with this hard situation of COVID and what they should do
[24:26]
Jane talks about why it is important to work out your relationship problems with business partners
for you to move forward [25:35]
Diana and Jane agrees that when you are in a good relationship with business partners, you tend to
move in the same direction and thus achieving your goals [26:13]
Jane talks of how to identify that you are moving in different directions with your business partners
and how it can be solved [26:45]
Jane talks about why you should first develop your work relationships before even starting the
business [27:32]
Jane talks about people and why they are the problem to your business [29:55]
Jane talks about how you get transitioned into a business in a way where you can really make an
impact right away [31:55]
Jane talks about the real specific goals that the board and the investors are looking for [33:37]
Jane talks about different mentality with people that work in the smaller brands versus the bigger
brands [36:36]
Jane talks about the indicators that shows a brand is ready to bring on board the expertise in
different areas [40:09]
Jane talks about surrounding yourself with people that can give you good advice [43:17]
Diana and Jane agrees that it's okay to ask for help when you need it [46:16]
Jane talks about how COVID has affected their business and how it will affect people's lives [47:15]
Jane talks about how making organic products accessible is very important [49:50]
Jane talks about fun fact about chocolate that people don't know [51:35]
Jane talks about how she as a Russian major with an MBA got a job at Frito Lay [54:13]
Books Mentioned:
Sleep Your Way to the Top by Jane Miller
Who Moved My Cheese by Spencer Johnson
Quotes Mentioned:
"We make the best decisions we can with the information we have at the time." by Jane Miller
"Don't be afraid to chase whatever it is that you want to do in school or professionally because
somewhere it's going to stick and people will remember you for that combination."
Guests Social Media Links:
Facebook: http://www.facebook.com/janeknowsbusiness
Website: www.janeknows.com
Twitter: https://twitter.com/jane_knows
Email: jane@janeknows.com
The Gooder Podcast: Subscribe and listen to the Gooder Podcast:
https://podcasts.apple.com/us/podcast/gooder/id1517307436