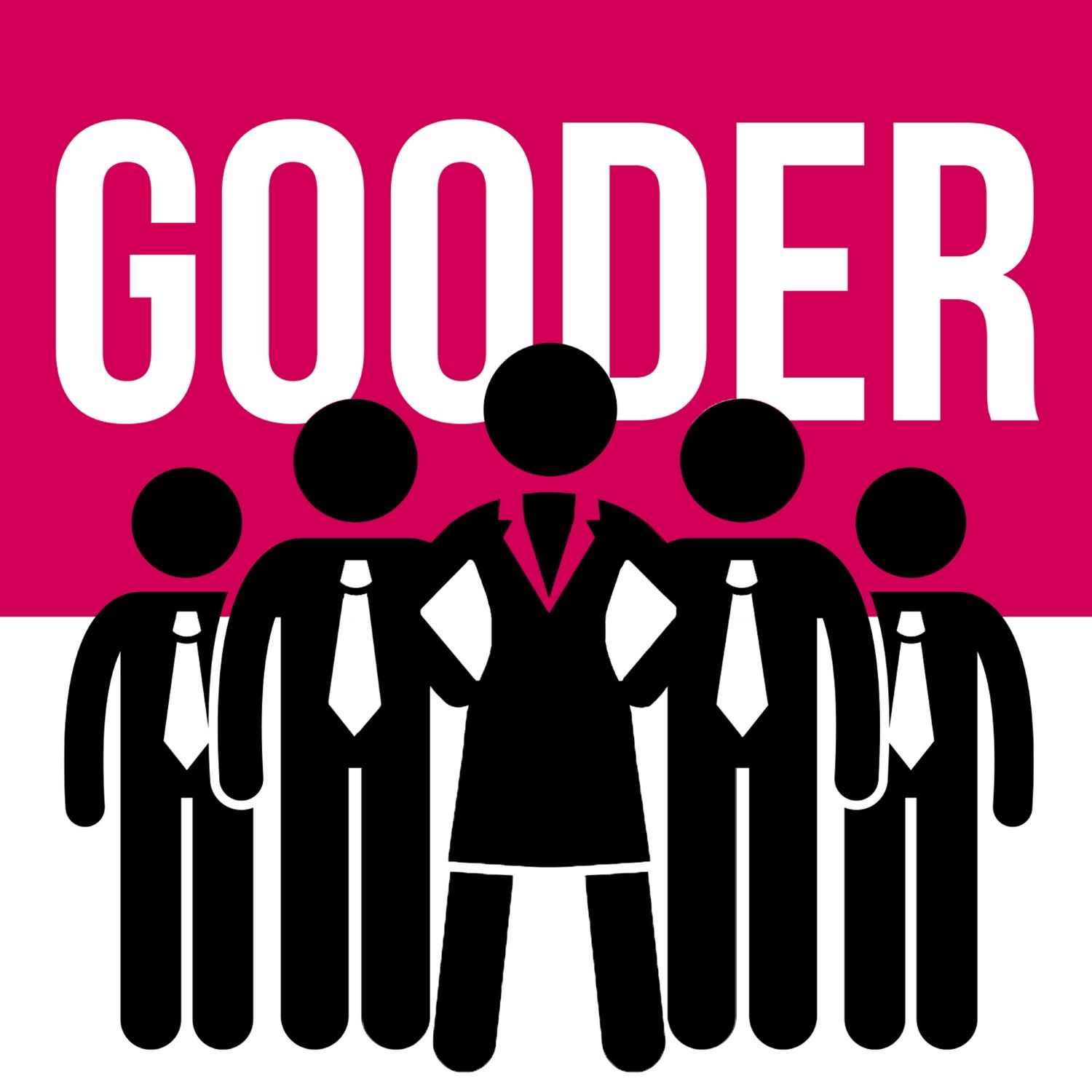 This week on the Gooder Podcast I had the pleasure of talking with Ayeshah Abuelhiga, The CEO and founding partner of Mason Dixie Foods, the fastest-growing frozen baked goods company in the US. Ayeshah has thrown out the rule book, to excel in a male-dominated industry. Through sheer grit and tenacity, Ayeshah is pursuing her vision of flipping the comfort food industry on its head. In this episode, we talk about how growing up in a multi-culture family influenced Ayeshah's view on the importance of healthy food and inspired her to start her own company. She also discusses the history of Mason Dixie Foods, why she built the company, and how she's grown it into a wildly successful brand.
"When you're an emerging brand, you're a startup and you're creating an identity for yourself, it's important to really think functionally about who you're trying to be." - Ayeshah Abuelhiga
In this episode we learn:
- The origin story of Ayeshah and Mason Dixie Foods and how she landed on the name.
- Why immigrants have the fire to achieve their purpose, and how immigrant culture gives them strength.
- How powerful it can be when men and women work together, rather than being set against each other.
- The importance of choosing the right partnerships, customers, and agencies for her business.
- About the hurdles that women, people of color, and other minorities often face in business and how to overcome them.
- Some fun facts about bread, and advice for the customers.
About Ayeshah Abuelhiga:
She is the CEO and founding partner of Mason Dixie Foods, the fastest-growing frozen baked goods company in the US. She was voted one of Entrepreneurs Magazine's 100 powerful women in 2020, as well as one of the top 100 women in grocery 2020 by Progressive Grocer and a top 10 D.C. innovator in 2017. She has worked front of the house positions for major fine dining restaurants and hotels, while also consulting and managing, marketing and business development projects for Fortune 500 companies such as Microsoft, Toshiba, and Audi. One of her biggest professional accomplishments is hiring an incredibly diverse team of 15, each of whom shares her commitment to providing the best frozen baked goods in the world.
Guests Social Media Links:
LinkedIn: https://www.linkedin.com/in/ajabuelhiga/
Website: http://www.masondixiebiscuits.com/
Instagram: https://www.instagram.com/ayeshahabuelhiga/?hl=en
Show Resources:
Mason Dixie Foods: makes the most buttery, crumbly, gooey baked goods by taking the highest quality natural ingredients out there and mixing them with ice-cold butter and fresh-from-the-cow buttermilk. There's nothing artificial in the biscuits, scones, or sweet roles and zero prep.
Project Potluck: is a nonprofit leadership and mentoring program founded by people of color with a mission to help people of color build successful companies and careers in the CPG Industry.
Progressive Grocer: is the voice of the retail food industry for nearly 100 years by providing the latest news, consumer trends, data and insight.
Better For You Foods: is the creator or award-winning natural food products for retail and private label consumers.
Partake Foods: creates delicious, real and healthy snacks, free of the 8 most common allergens.
Females in Food: helps foodpreneurs experience exceptional business and financial growth.
Key Takeaways:
0:00 Intro
2:24 Ayeshah share a little history of Mason Dixie Foods, why she build the brand and why it exists outside of the product
7:12 Ayeshah explains that there is a bigger, broader issue than just what everyone's labeling innovation especially in the food industry
9:58 Ayeshah talks about where she gets the fire and the strength to keep on doing what she does and how that helps in her decision making
11:21 Ayeshah talks about the importance of making major decisions based on facts but not the gut feel in business
12:56 Ayeshah shares her point of view on why the society sees women as if they will fail in what they do but see men as victorious even if they fail and if that is changing
16:10 Ayeshah also explains the amount of power there could be when men and women work together than being against each other
17:53 Ayeshah talks about why immigrants have that fire to achieve their purpose at all cost and how they get the strength by being in the immigrant's culture
22:08 Ayeshah talks about partnership and shares tips on how to find a customer that is right for you, and also how she came up with the name of her company
27:50 Ayeshah also talks about the importance of choosing the right agencies that are transparent and honest and can tell your story
30:27 Ayeshah talks about Project Potluck, what it is, its mission and how it's progressing since it was formed and the challenges they are facing
36:12 Ayeshah encourages people that it is not hard to start your own company especially in the natural industries
37:45 Ayeshah talks about the most common hurdles or things that most women, people of color and the minority in business keeps crushing on and how to overcome them
41:06 Ayeshah talks about the woman that she admires due to how she conducts herself and the business
42:52 Ayeshah talks about the Biscuits Jam and what happened to it and the anniversary they had
45:24 Ayeshah shares what she feels is a fun fact around breads and the advice she gives the consumers
47:15 Ayeshah shares some of the trends that she is focusing on at the moment
49:53 Ayeshah shares some tips on what she does to keep herself sane nowadays